Azuriom Plugin Rust Banlist
New Azuriom Plugin Rust Banlist
Azuriom Plugin Rust Banlist

Dear visitors,
we would like to introduce our new plugin Rust Banlist for the CMS Azuriom. With this plugin you can display your bans from your rustserver on the homepage.
You can find the plugin hier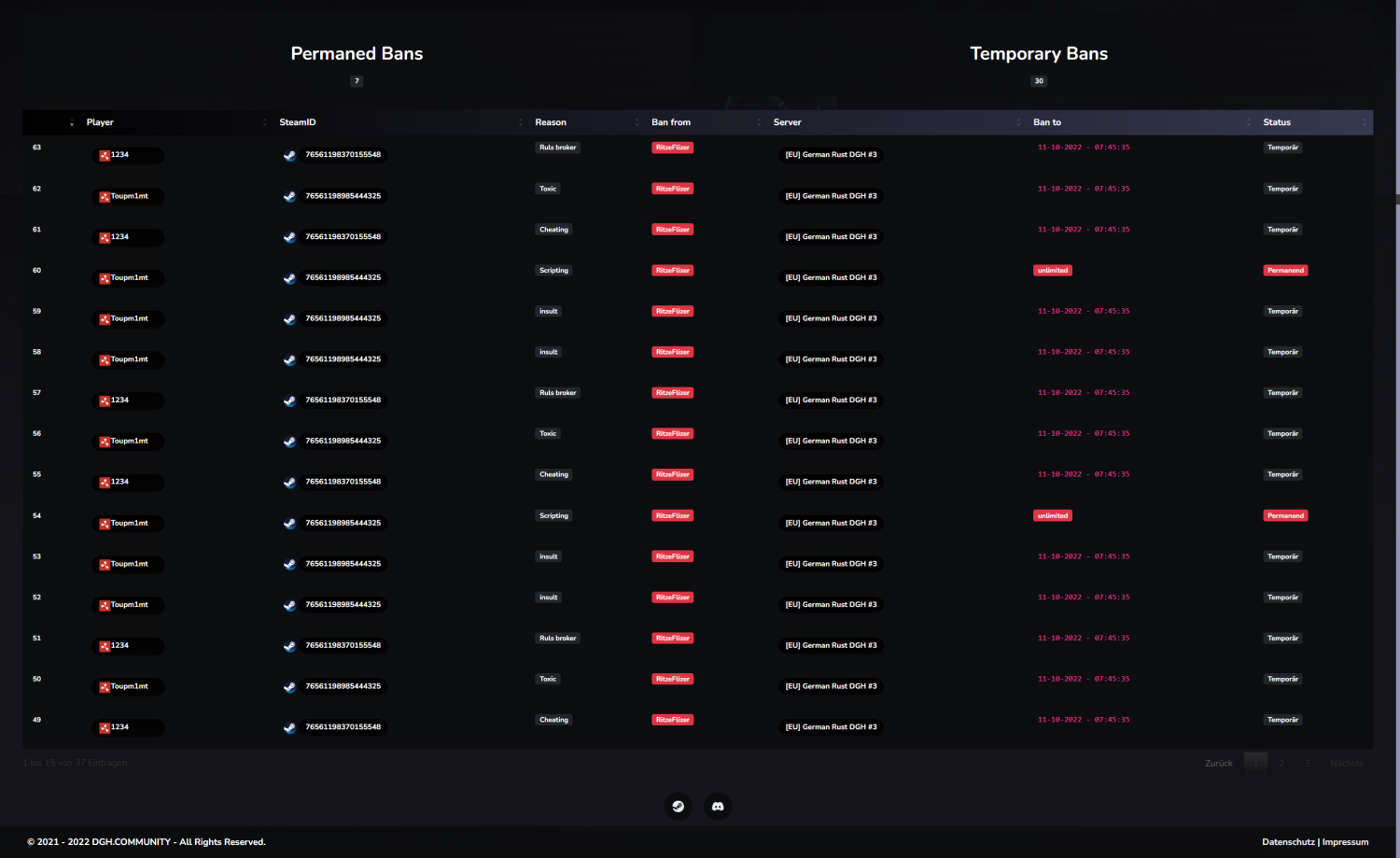 For this plugin the Oxide Rust Plugin Enhanced Ban System is required.
If there are any questions, requests or problems, feel free to submit a ticket and we'll take a look at it together.
Many greetings
RiekMedia
---
Posted on October 17, 2022 by RiekMedia
You must be logged in to leave a comment.