Azuriom Plugin Memberlist
A plugin to display the registered members
Azuriom Plugin Memberlist

Dear visitors,
herewith we present our new plugin Memberlist for the CMS Azuriom. With this plugin you can display your members on the homepage.
You can find the plugin here Azuriom Memberlist Plugin
A pair of demo pictures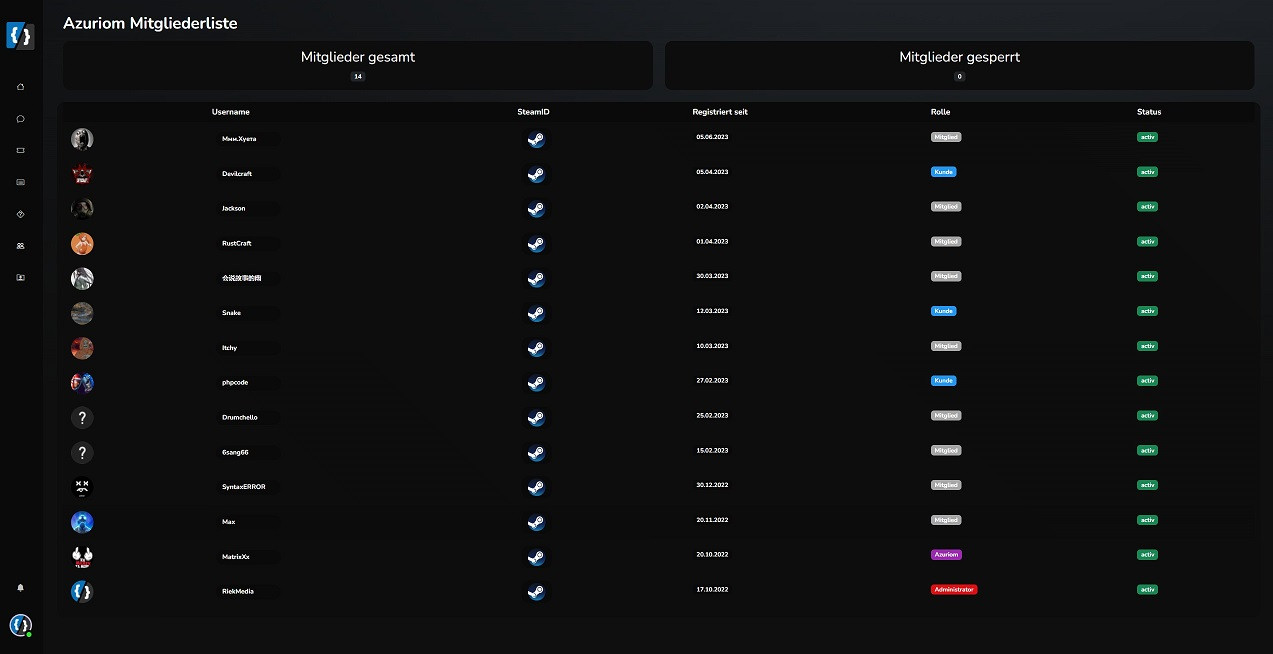 Wenn fragen, Wünsche oder Probleme bestehen, kannst du gern ein Ticket einreichen und wir schauen uns das ganze gemeinsam an.


Viele Grüße
RiekMedia
---
Posted on July 24, 2023 by RiekMedia
You must be logged in to leave a comment.